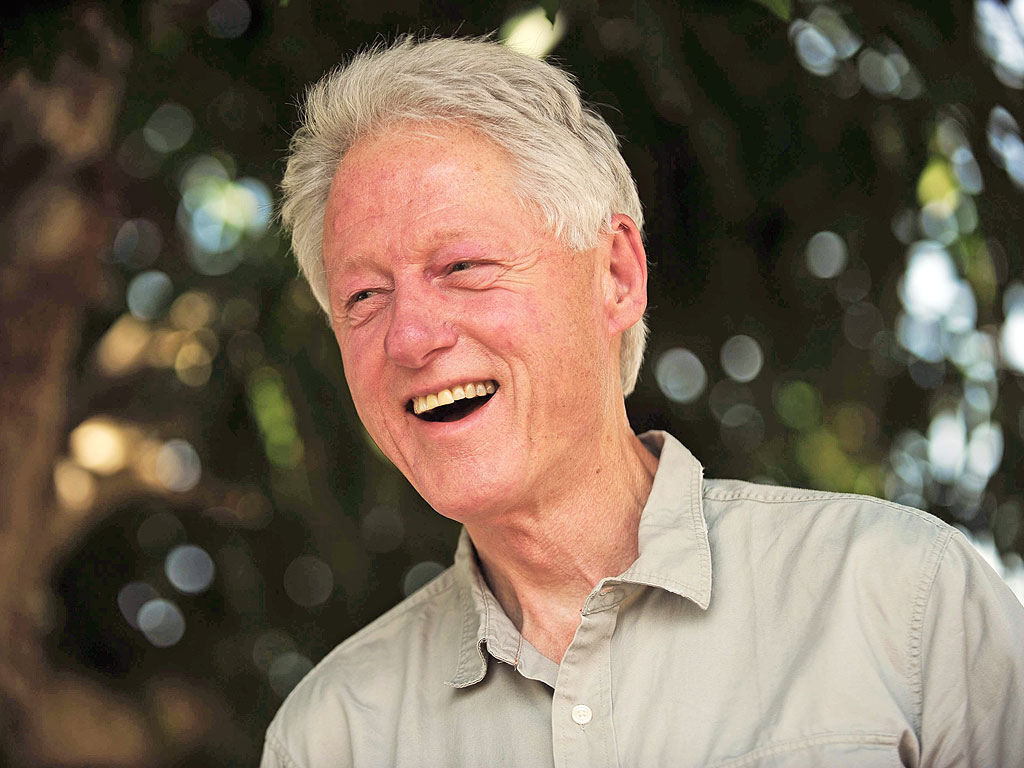 When in Paris, even former President
Bill Clinton
can apparently spare a little time for shopping – at Hermès.
A five-car convoy carrying the former president and a security detachment arrived out front of the luxury brand's landmark boutique on Monday at noon.
"There were about a dozen security men – American and French – with him and they went inside," an observer tells PEOPLE.
Hermès on Faubourg St Honoré is a shopper's mecca known for scarves, leather goods and luxury items. A spokesperson for the shop tells PEOPLE, it "never discloses details about its clientele."
Clinton, 68, spent more than an hour on the shop's third floor section, where windows were closed after his arrival. The observer speculated: "He's up there, probably buying the store."
He reportedly left with several shopping bags though they're hard to spot in the video below. We can't help but wonder what he purchased and whether Clinton was shopping for himself or his wife and U.S. presidential hopeful, Hillary Clinton. The luxury store sells ties for about $225; a leather belt can set you back nearly $1,000.
It certainly seems like the former president would be able to afford the luxe shopping trip – as the
New York Times reported
June 17, the Clintons' net worth is somewhere between $11.3 million and $52.7 million, according to public disclosure statements filed earlier this year, among other assets and earnings under the Former Presidents Act of 1958.
Messages left with the Clinton Foundation have not yet been returned.